From: Live Mint E-Paper
Private equity firm India Value Fund Advisors has unveiled a new brand identity, renamed itself True North (Managers), and plans to expand its investment focus to technology products and services, it said on Wednesday.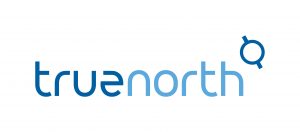 "Our name has changed but our values remain intact which defines the core values and principles that have moulded the functioning of our company for more than a decade," said Vishal Nevatia, managing partner of True North.
"One of the reasons for this rebranding is that we have a very unique business model whereby we are combining the business nurturing skills of a conglomerate with the sharpness and focus of a private equity group. Nobody has done that before in India, and even globally there are very few examples," added Nevatia.
Along with the change in identity, it also announced a realignment of its sector focus. It has restructured its business and investment teams in line with sectoral specializations— financial services, consumer sector, healthcare, and technology products and services.
On 20 September, Nevatia said in an interview that the company is looking to move beyond the healthcare, financial services and consumer sectors and will add technology and services companies to its investment portfolio.
He added that India Value Fund saw opportunities in mid-sized information technology firms, start-ups and other digital businesses, and companies operating in hi-tech areas such as cloud computing and analytics. Over the past year, the PE firm has developed expertise in sectors like healthcare, consumer-focused industries (like media and entertainment, radio taxis, retailing, and food services) and financial services.
"We will become sector-focused. We decided that it's better to do few things, but do them best. We feel that India has now evolved so even if we are sector-focused, there are enough things to do. We feel that there is enough depth in sectors. We are adding a fourth sector, which we haven't looked at in the past—technology product and services. We believe that in the next 10-15 years, 80-90% of our investments will be in these four sectors," he said, adding that the company is now in the process of hiring a senior executive to lead the vertical.
True North, one of the early movers in Indian private equity, and is largely known for executing control transactions in India's mid-market.
In the last 17 years, the firm has worked with over 30 businesses and invested over Rs8,000 crore of equity capital.
Currently, it is investing out of its fifth fund, Indium Fund V, and has deployed more than a third of the $700 million (Rs 4,471 crore) corpus.
The fund's investments include deGustibus Hospitality Pvt. Ltd, which owns and operates restaurant brands Indigo and Indigo Deli, non-banking financial company Magma Fincorp Ltd, and seed company SeedWorks International Pvt. Ltd.
The fund also invested in Atria Convergence, in which India Value Fund had invested previously.
True North has $500 million in dry powder from the latest fund and an additional $500 million of co-investment commitments from limited partners, or investors in PE funds.